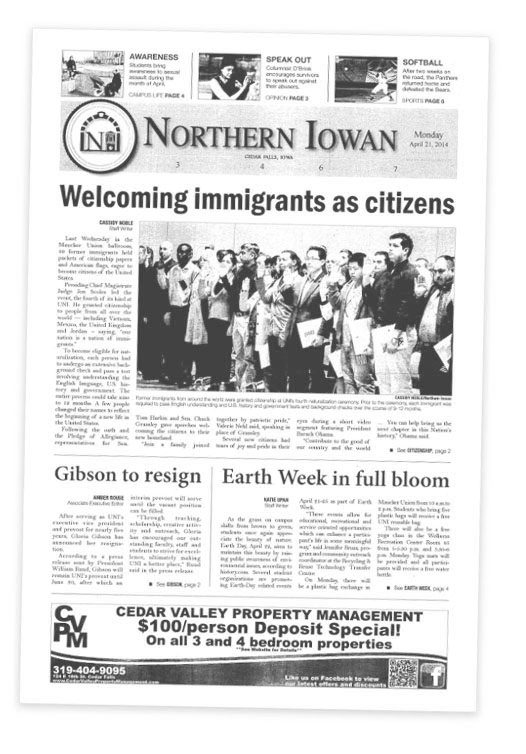 ...or conduct an advanced search
IndexUNI is Rod Library's online index of articles from official campus publications, dating from 1876 to the present. These publications are available for use in person at the Special Collections & University Archives Reading Room, located on the 3rd floor of Rod Library.
Articles in these university publications have been indexed, summarized, and assigned subject terms, such as topical keywords and proper names of people, for easier searching and browsing. You can search this database through:
Please note that this database is not a complete digital repository for these publications. Some of the publications, such as many issues of the student newspaper, are digitized and available for use in this database. Other publications have not yet been digitized, but you may access these publications at the SC&UA Reading Room in Rod Library. You may also make digitization requests. If you have any questions about using this database or accessing articles, please contact SC&UA staff at libarchives@uni.edu.
Rod Library's Digital Scholarship Unit has digitized some of these publications, such as yearbooks and alumni newsletters, and they are publicly available online in UNI ScholarWorks. This digitization work is ongoing and new items are digitized regularly.
Additionally, to view the most recent issues of the Northern Iowan, please visit the paper's online archive.